Star Glow Car Diffuser Refills
Information
Used for: Star Glow car diffuser-Tesla 3/Y
Quantity: 2 refills/pack
Longevity: ≈4 months (60 days/refill)
Free Shipping $49+
Shipping Inforfmation
Free standard shipping on orders over $49. For order below $49, a shipping fee will be applied when you proceed to check out.
We can ship to most countries/regions in the world. Please note that there may be restrictions on some products, and some products may not be shipped to certain international destinations.
30-days Return
Returns & Exchange Policy
We understand that everyone's preference for fragrance is subjective. To make sure you like the scents, please try the fragrance cards sent with the package before unboxing your products.
If you're not happy with your order, please feel free to contact us at contact@dailylab.store. We're glad to help with any issues.
For further details, please check out at Return & Exchange Policy
Covid-19 Shipping Info
Your orders will be shipped within 72 hours after your payment is settled. Depending on locations, it may take 5~15 days to arrive.
You can check the updated logistic information at order tracking
Due to the COVID-19 pandemic there may be ongoing logistical delays that we can hardly control. We are working diligently to ship out your orders and personally respond to your particular requests. Please feel free to reach us with any questions or concerns at contact@dailylab.store
How To Use Coupon/Giftcard
You can apply your coupon code or redeem your giftcard code on the checkout page.
How to apply
- Browse a product page
- click ADD TO CART
- click PROCEED TO CHECKOUT
- Enter your code in the Gift card or discount code blank
Where to enter
- Shop on PCThe blank locates on the right side of the checkout page.
- Shop on mobileClick on "Show order summary" at top of the checkout page. The blank locates in the expanded order details.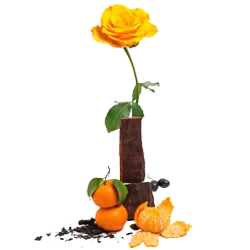 Citrus & Tea
ifra/MSDS  Safety Certified
Neutraq  Odor Elimination
EmotiBoost™  Spirit Lifting
Sparkling freshness of citrus, blended with blackcurrant and green tea… A refreshing opening for this scent, taking you on a stroll among green citrus and bergamot trees.
Top
Bergamot, Green Citrus, Grass
Middle
Freesia, Blackcurrant, Tea
Base
Green
Amber & Pink Pepper
ifra/MSDS  Safety Certified
Neutraq  Odor Elimination
A sweet yet subtle scent, with delicate notes of leather and amber wrapped in the vivid pink pepper and exotic lychee, composes a unique floral aromatic agreement.
Top
Pink Pepper, Litchi, Raspberry
Middle
Leather, Papyrus
Base
Amber
Shenzhen 1979
ifra/MSDS  Safety Certified
Neutraq  Odor Elimination
DeodAcil™  Anti Bacterial
A fantastic oriental scent with an addictive blend of citruses and Chinese Longjing tea, transports the senses into a city of innovation and cutting-edge design since 1979.
Top
Fingered Citron, Orange Blossom, Clary Sage
Middle
Longjing Tea, Citrus, Geranium
Base
Musk
White Peach Oolong
ifra/MSDS  Safety Certified
Neutraq  Odor Elimination
The noble sweetness of white peach, with its fresh and subtle flavor, is matched with a superior grade Chinese Oolong. An aromatic and refreshing blend that is extremely soft on the palate.
Top
White Peach, Orange, Mango
Middle
Dongding Oolong Tea, Jasmine, Lily, Frangipani
Base
Amber